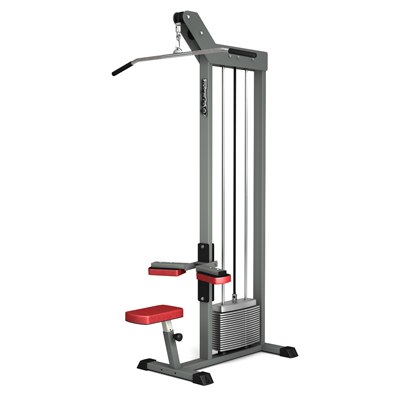 211R LATERAL PULLDOWN
The same function as Gymleco art 211 but specially designed for use in wheelchairs. Equipped with a smooth sprint that makes it possible to move the seat aside. Also has an installed chain that allows the towbar to be reached from a lower level.
Description
Excellent for rehabilitation purposes.

Standard weight magazine of 220 lb.