RECUMBENTBIKE 7230 GYMLECO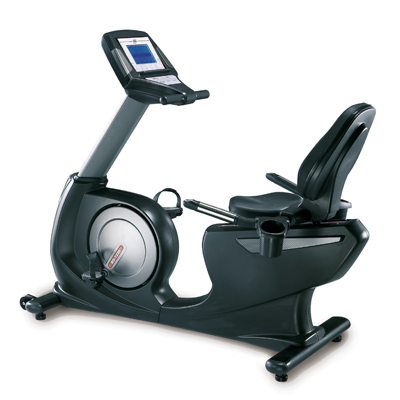 RECUMBENTBIKE 7230 GYMLECO
Our recumbent bike offers a variety of functional qualities. The is very stable and runs quietly. High quality on all plastic details.
The ergonomic backrest makes the exercise comfortable and are easy to adjust to get the best position. The distance between the pedals are adjustable to fit both short and tall persons.
Description
The bike has an advanced but user friendly display that contains time, distance, speed, levels, kcal, pulse, and effect.

You can choose between 18 different programs.

Moving the bike is easy with the wheels underneath.

The handles contain heart rate monitor and resistance settings.

Max weight: 396 lbs

2 års garanti.
Length (L) 71 in
Width (W) 28 in
Height (H) 52 in
Vikt : 176 lbs