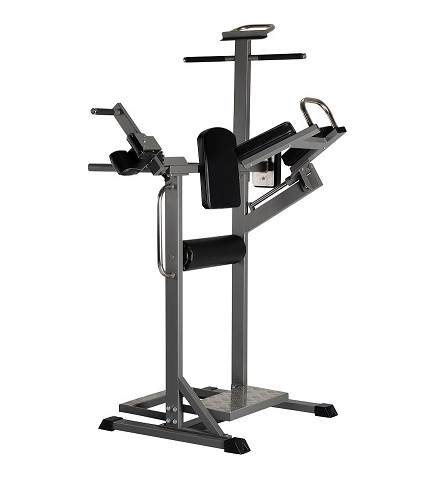 490 STRETCH MODULE
Now there's a stretch stand where trainers
can take care of their stretching, and they
no longer need to hang around the other
machines. The stand provides availability for
stretching and it's smooth construction makes
it easily placed. It is equipped with special
stretch tools that amongst others stretches
the rotators of the elbows inward and outward
joints. It provides excellent stretching
for the whole body as you can use a wide
variety of different stretch positions.
Description
Allows stretching of the entire body