245 LEG PRESS / HACK LIFT COMBO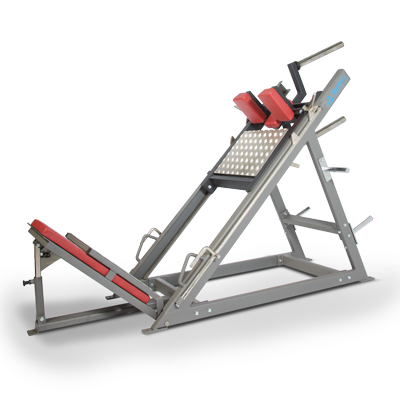 245 LEG PRESS / HACK LIFT COMBO
Two machines in one. Works in the same way without compromises like traditional leg press and hack lift machines. Probably the only combination machine in the world that you can change with only two simple handles without loose parts. A machine that takes some space because the weights are loaded in the center. Stable beam at the lower edge of the footplate for fitness training.
Quantity
Description
Easy switch between machine modes.

No loose parts.

Adjustable foot plate.

Adjustable backrest at leg press.

4 weight increments included.

Whiskey board included.