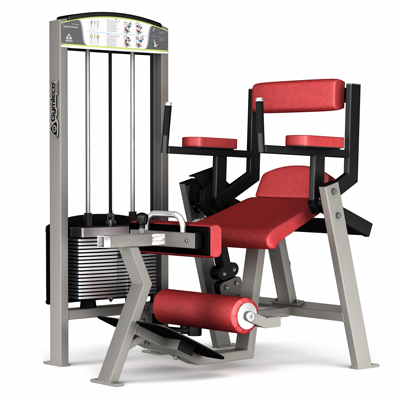 365B LOWER BACK/ABDOMEN
Probably one of the market's best machines for gastric exercise combined with lumbar training. Start mode can be set in 13 positions at 10 ° intervals. The machine can be changed to suit those with weak or damaged back. Abdominal training is still and effective with knee joint and heel support, which acts as an abrasion. The machine also comes with a lever with a round chest pad for those who prefer it, it's called 365A.
Description
Adjustable start position in 13 positions at 10 ° intervals.

Knee support and heel support for perfect stability.

Long movement.

Larger weight magazine (optional).

Tray protection (optional).