281 SMITH MACHINE WITH COUNTERWEIGHT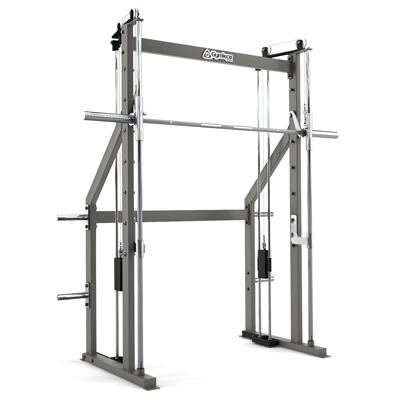 281 SMITH MACHINE WITH COUNTERWEIGHT
The counterweight machine provides a wider range of applications, since the weight of the bar is only 4 lb. The rod is balanced by two straight counterweights, which are connected to the rod and run parallel to it. The machine is excellent for rehabilitation, beginner training and for those who have no strength enough to use the traditional smith machine. The bar is specially designed to provide high stability without any flaws and failures. The lower beam can be removed for free positioning of the bench. We recommend that this tool be bolted to the floor.
Quantity
Description
Basic load 4 lb.

Two security stops included.

Withstand high load without limitation!

4 pcs weight rack included.

Loading with international weights.